80m vertical testing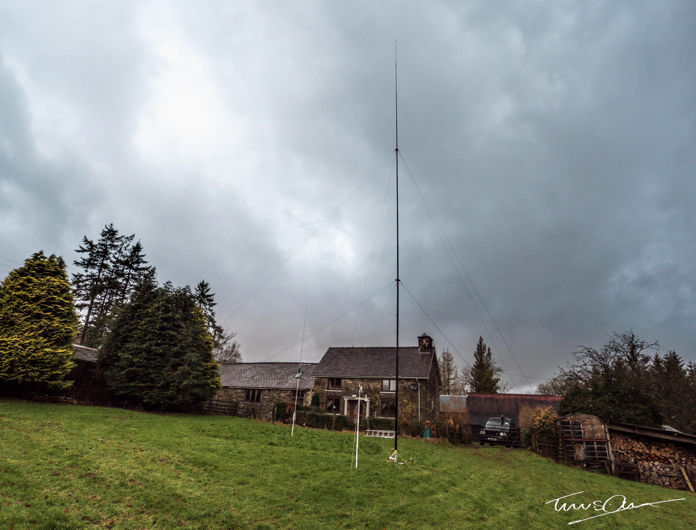 The testing went well for the new 80m vertical to be deployed in the Bouvet chase down in Cornwall.
It is an 18m spiderpole with a 1/4 wave element wound round it an loads of radials. It was spot on for the bottom of the band which is where we will work them if at all, I suspect
With 80w and at the bottom of a called we had no problems working the states so there is hope.
Thanks to SUR for spending time helping me with this one and providing the Welsh gales to test it's stability.