Charlie has brought me a WSPRlite from
Sotabeams
Apart from having to find one of those old fashioned Windoze computers to set it up, it is a breeze and works a treat.
I am sending 200mW up my delta loop at the moment and in a day have been spotted in all these locations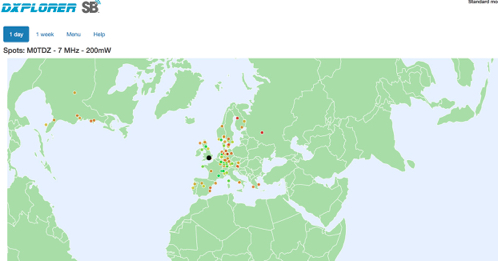 This is a really useful tool. Check it out.