I have gone mad and brought myself a nearly new and unused K3S from a SK sale. I have lusted after one having used the KX3 for a while so when there was a deal to be had it was too good to miss.
Of course the beauty of the Elecraft range is that you can fiddle about with them so not content with the original I took it apart straight away and added in the voice recorder board - for contest calling. and a few filters.
I also had the K-pod turn up and had to do some soldering to the main control board to get power to it. A brave move with such small surface mount components. Anyway it worked.
The Kpod is not totally programmed yet as Elecraft have yet to release the utility for Mac so it has limited functionality at the moment but when it is running properly it should have 16 macros that link commands. For example one button push to run 5 up . Another to S&P 5 up. you see the logic.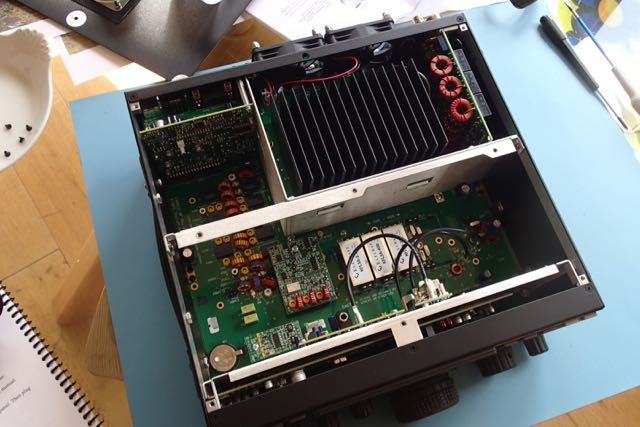 And here we are for the 6M UKAC disaster.
Apart from terrible terrible conditions with noise. Every time I had a QSO it was fine until half way through when the mic cut out. I didn't work it out until No70 in the log. It was Skookum logger turning off the TX when I clicked the mouse. That was only after I had got the other radio out to try and work out what was going on.
Not one of my best. But the Skookum boys were working on it after the contest at 1am in the morning so I hope to have a beta version to test later in the week. Brilliant result in the end. Not points but nice people.