27/07/16 11:56 Filed in:
UKAC
Tuesday's UKAC went ok. There were some E's to get is into Italy for one contact and then it was back to chasing the UK squares.
Minor complications this time we hitting myself on the shin with the mallet putting the guy stakes in and falling out of the back of the truck at the end of the contest into a hedge full of nettles.
Other than that it was plain sailing …except that the KXPA100 kept cutting out. I think over heating so I am going to get a fan to sit on top of it for next time
24/07/16 12:07 Filed in:
UKAC
Even though I has sloped off with "the other" lot!
We had a good time though
20/07/16 13:08 Filed in:
UKAC
A great weekend working with the Drowned Rats on VHF National Filed Day
we ran 6, 4, 70 and 23 cms using the BBRC mast and my Landy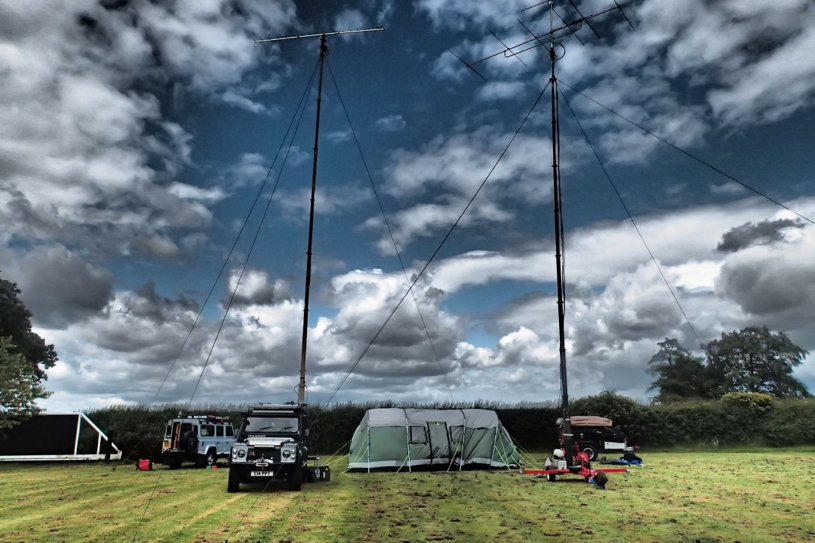 A good result with a 3rd overall and win in 70cms.
See you all again soon