24/06/15 18:33
It turns out that Wales is quite sunny actually.
I have been told that to go portable is the way to do well in the contests by going to a square that is not heavily populated. I used to go paragliding to Wales so looked for somewhere over there to the west for a site. Google maps, again, is your friend here.
I drove down on Tuesday morning and it takes about 3.5-4 hours but nice M4 and no holdups.
The site is stunning (in the sun) with great take off's in all directions apart from directly west where there is an MOD set of masts which I am told can cause interference on some bands.
I set up and immediately had a couple of QSO's with Italy showing that there was some lift. However in the 2 hours before the contest i had hardly anyone, except some very helpful local operators coming back to me.
Just as the contest started at 8.30pm i had a response from Latvia and he was my first of 20 or so european contacts . All handled as quickly as possible because of the sporadic nature of the propagation.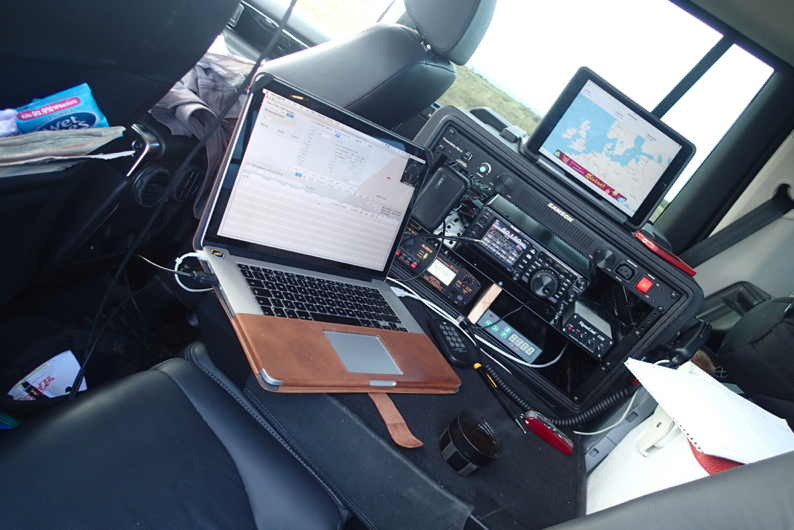 I worked around 60 stations in total but a good number of multipliers and most at reasonable distances. Night fell after a chat with some after the contest for a wrap up, with a great sunset and moon to send me to sleep in the back of the car.
After getting up at 5.30 I was back, after packing up the mast, at 10.30am at the home QTH. Having stopped for some photos on the way down the mountain.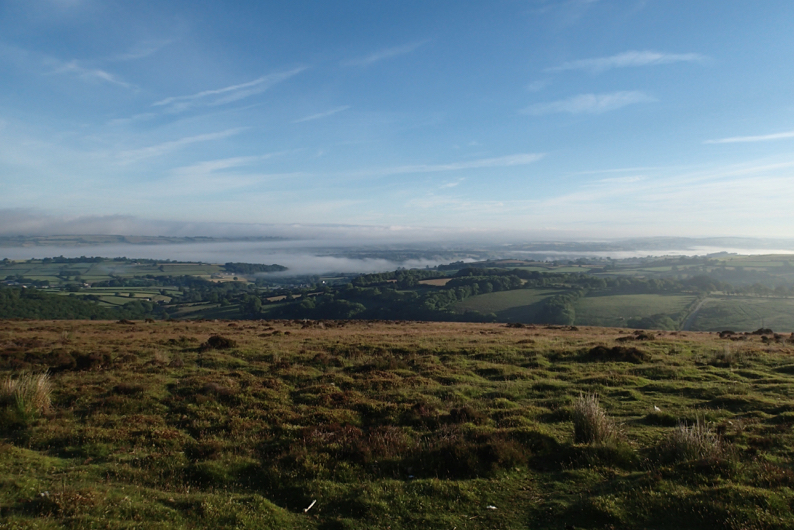 Surprisingly the scores from the 60 contacts were much better than I had thought - primarily because I am not sure how the scoring works!.
All from a hill in Wales.
I feel like I have had a holiday….but have only been away for a day!