Changing the Beams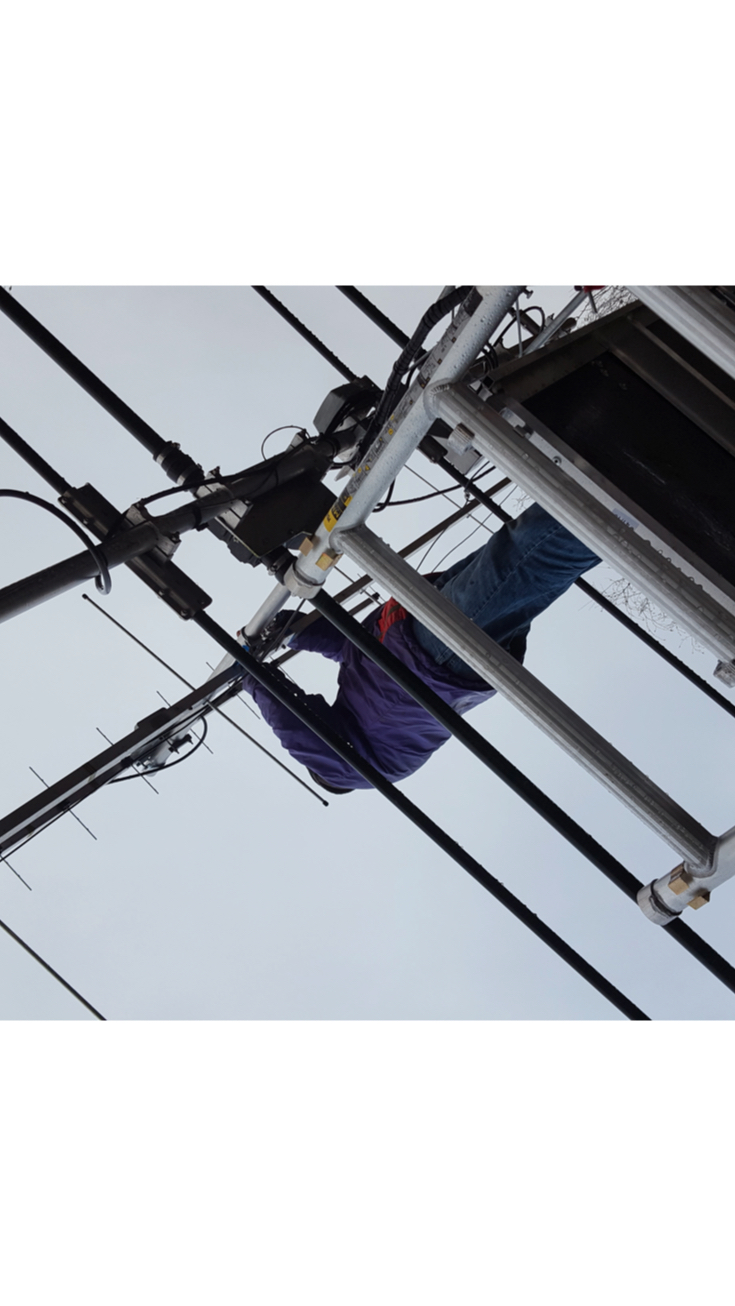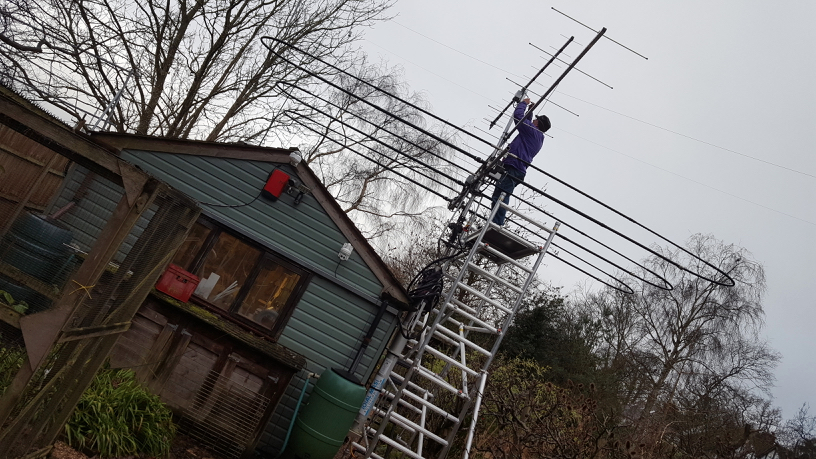 Here we are on a cold winters day in the rain up the scaffold swapping the 2m beam for a DK7ZB 10 ele and adding on a Dual antennas 14 ele 70cms. With with pre amps.
Looks like the 70cms is k by the B*** connectors on the 2M and doing this usual not quite making is so the scaffold needs to go up again.
Thanks to SUR for coming round and helping. It makes all the difference.