Saturday Morning Erection
Ever had the urge to leap out of bed on a Saturday and get it up?……Yes. Thought so. Must be something in common with radio amateurs.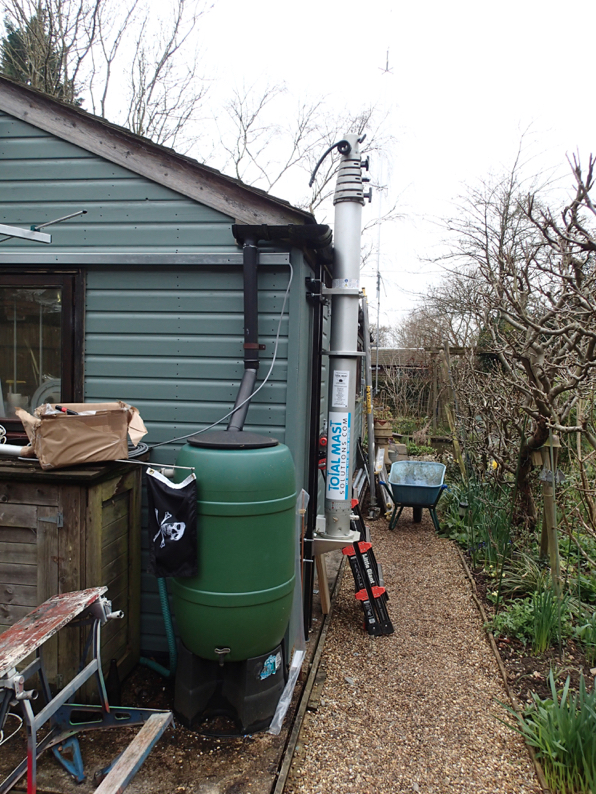 So before loading up the trailer for the DX Picnic Greg, my pal from across the road came over and together we managed to get the 50kg mast onto its framework. and after a quick adaptation of the compressor it was on its way up.
there is one particularly sticky section which I will need to look at but it goes up fine and straight. To let it down there is a valve on the side that lets a regulated amount of air out for a gradual decent.