DX Picknic
Then on to Uri's place with the trailer for a day and a half of radio fun.
The weather was a bit grey but us hardy ones that toughed it out had a great evening. The wood burner came into its own for a nice warm place for a meal and a chat,
I set up my go box with the trusty hyendfed wire between the buddipole stand and a Sota pole. The Sota pole is a great bit of kit for fifty quid and I came up with the idea of using the springiness of it to keep tension on the wire. worked a treat and stood up to bit of a wind.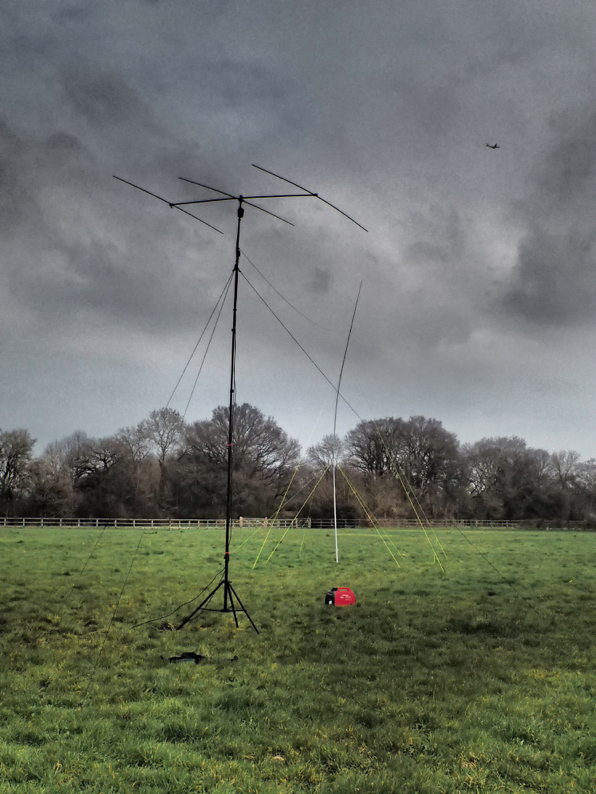 I also put up a 6m beam made with Buddipole bits. needless to say it looked better than it performed as I didn't get anyone at all.
Not the case, however, for the end fed. Without much hope we gave HS7BHK in Thailand (I know its a Panama call but he insisted he was in Thailand). We got a 59. On the next QSO he gave a 57 to someone, so proper reports and a good result. We also worked Brazil PY2PT. All on a wire you can put in your pocket!
The conditions for the competition were not brilliant but with the beam Dave sorted out we were getting some amazing distances given the conditions and the fact it is 4m!
Yours truly had a quick go and got a couple of squares before Mrs LDZ turned up to rescue downed dove. Turns out Charlie's caravan is an fact an animal ambulance in disguise.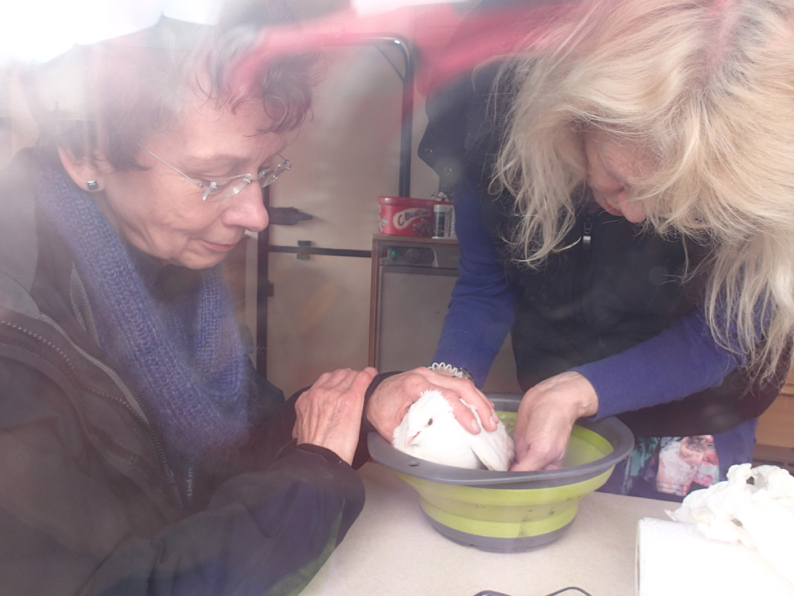 Last night was really one of the best I have had for a long time so if the opportunity rears its head again. Come on down for the DX Picknic.
THANKS URI FOR A GREAT STAY.